Community Highlights - Alameda, SK
In our first ever edition of "Community Highlights" we are looking at the community of Alameda, SK!  We have a listing in the area of 1,434 acres of farm land which includes a 1,300 square foot bungalow, 17,500 bushels of grain storage, several outbuildings for machinery storage or livestock as well as oil surface leases generating approximately $29,000 per year. This blog is here to help people get a better feel for what life is like in this great agricultural community!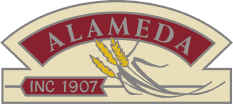 Alameda is nestled in the heart of oil country, which becomes very apparent as one drives past the countless oil pumps that are sprinkled across this classic prairie landscape.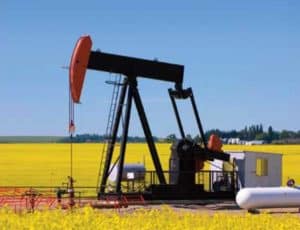 The location provides short commutes to many major agricultural centers. Alameda is only a 40 minute drive to Estevan, 1 ½ hours to Weyburn and 2 ½ hours to Regina. If you are looking to cross the border to visit the United States the location couldn't really get any better as it is only a 40 minutes to a 24 hour border crossing in North Portal, SK. Alameda is an agricultural community which is abundant with grain, high quality drinking water and lots of oil production. The town itself has a population of 311 residents as of the time of this blog post, and has many services to offer. There is a K-9 school (Grade 10 to 12 attend school in Oxbow), full service grocery and meat store, Credit Union bank, grain elevator, rink with skating and curling, heritage museum, senior center, hotel and bar, full service campground and is very close to the beautiful Moose Creek Regional Park and golf course. The town prides itself on having good quality water to offer its residents and the surrounding area, with 5 operating wells that draw on a glacier deposit. The town also has several annual events throughout the year including the Alameda Fishing Derby in June, the Alameda Agricultural Society Fair, the 4H Show and Sale as well as the Alameda Flower Show.
As you can see, Alameda is a town with lots to offer its community and is a place that you should definitely check out if you are looking to relocate to a great farming community in South East Saskatchewan!
Let's meet.
We look forward to speaking with you, whether you're looking to buy or sell farmland in Saskatchewan