Saskatchewan Acreages For Sale
Family Team Specializing in Acreage Properties in the Regina area.
Welcome to Sheppard Realty. Our family has lived in Saskatchewan for four generations and we continue to serve our local community through our service to buyers, investors and sellers of real estate in Saskatchewan.
It is our commitment to you to help make the process of buying or selling acreages in the Regina area as stress-free and smooth as possible. We focus on listening to what our clients have to say, learning about their goals for buying and/or selling an acreage is our top priority.
We look forward to speaking with you whether you are looking to buy or sell acreages near Regina, SK.
Sheppard Realty Current Listings of Acreages For Sale Near Regina
Featured Saskatchewan Acreages for Sale
FREE Report:
2016 Farm & Ranch Price Guide 
Want to find out what farmland and ranches have sold for in Saskathcenwan in 2016?
Download our complete 2016 farm, ranch and land pricing report. See what farm & ranch land real estate has sold for in Saskatchewan in the last 12 months.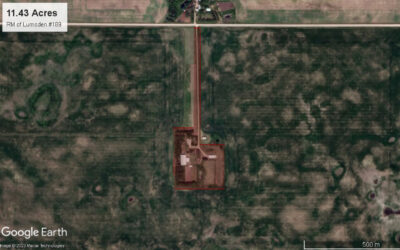 SHEPPARD REALTYNEW LISTING – 11.43 Acres | Near Lumsden, SK Beautiful acreage located within commuting distance of Regina, SK and just a few minutes away from Lumden, SK. This rare property boasts a well-maintained home, nicely treed yard site, a heated workshop with...
read more
What Our Customers Are Saying
Harry worked very hard on the marketing of our land over a lengthy period of time. He ended up bringing an excellent Buyer for our land. He also worked tirelessly to put a lease agreement together with one of our neighbors who is a younger farmer building his land base. We are extremely happy with the outcome. The deal closed quickly and earlier than expected.
With the land being owned by four different parties who live in different parts of the country you had a lot to deal with. You handled numerous phone calls, faxes and emails to put the sale together and I really appreciated your prompt handling of and attention to many details. If I had more land to sell I would certainly have you sell it for me.
Again, thanks for all of your hard work and the wonderful outcome!
We are very satisfied with the services that Harry Sheppard and his family team provided in the sale of our farm land this spring.
He was very knowledgeable, helpful and professional in the listing processes and negotiating the sale. Until you sell your land, you have no idea how valuable a knowledgeable, experienced Realtor like Harry can be. If you are thinking of selling farm land we highly recommend using the services of Harry Sheppard and his family team to help get the most money possible and do a great deal of hard work for you.
What Our Customers Are Saying
Let's meet.
We look forward to speaking with you, whether you're looking to buy or sell an acreage in the Regina area.