Farm and Ranch News & Articles
At Sheppard Realty, we help you make the best buying and selling decisions when it comes to farm and ranch real estate in Saskatchewan. To help ensure that you're on top of your game, we continue to provide up to date news and articles that are relevant to your needs.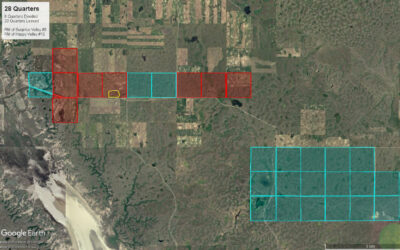 SHEPPARD REALTYNEW LISTING – 8 Deeded Acres & 20 Crown Lease Acres Near Bengough, SK! This is an excellent opportunity to acquire 8 deeded and 20 crown lease quarters southeast of Bengough, SK! On the deeded land, SAMA Field Sheets identify 760 cultivated acres...
read more