NEW LISTING – 2,318 Acres | Near Pangman, SK
NEW LISTING – 2,318 Acres | Near Pangman, SK
2,318 Acres in close proximity to each other located just south of the intersection of Highway #6 and Highway #13. The land has great access and there are approximately 2.25 miles of Highway #6 frontage.
This block of farmland provides an excellent opportunity for local farmers to expand their operation, farmers from other areas to travel to a good-sized block of land, or for an investor(s) to purchase farmland in an excellent location.
This land has been very well farmed for many years with modern farming practices.
SAMA Field Sheets identify 1,938 cultivated acres and 170 native grass acres. The SCIC soil classes for this land consist of 3G, 3H, 4J, 3K, and 2L. Soil types are predominantly Ardill Clay Loam and Amulet Clay Loam.
13 quarters (less the yard site) are in grain production, and the other two quarters are a half section of pasture with perimeter fence that is a mix of tame hay and native grass.
Note that there is a yard site of approximately 38.5 acres on the NW 24-7-20 W2 that is NOT included in the sale and is to be subdivided out by the Seller at the Seller's expense.
There are two lease agreements in place with local producers. The lease agreement on the 13 quarters of farmland is to be assigned to buyer(s) at closing. Further information will be provided to qualified buyers. The lease on the two quarters of pasture is year to year.
Offers to purchase to be submitted to the Seller's Brokerage in writing by 12:00PM on Tuesday October 17, 2023 and to be left open for acceptance by the Seller until 5:00PM on Friday October 20, 2023. Highest or any offer not necessarily accepted. Offers To Purchase will be looked at and considered on the entire parcel of land, or on parts thereof.
* The Total Acres, SAMA Cultivated Acres, SAMA Assessed Values have been adjusted to reflect the yard site of approximately 38.5 acres being subdivided out and not included, and they are approximate figures. The property taxes have not been adjusted to reflect the subdivision. The Google Image of the NW 24-7-20 W2 reflects the approximate size and shape of the contemplated subdivision.
Contact our listing agent for further details.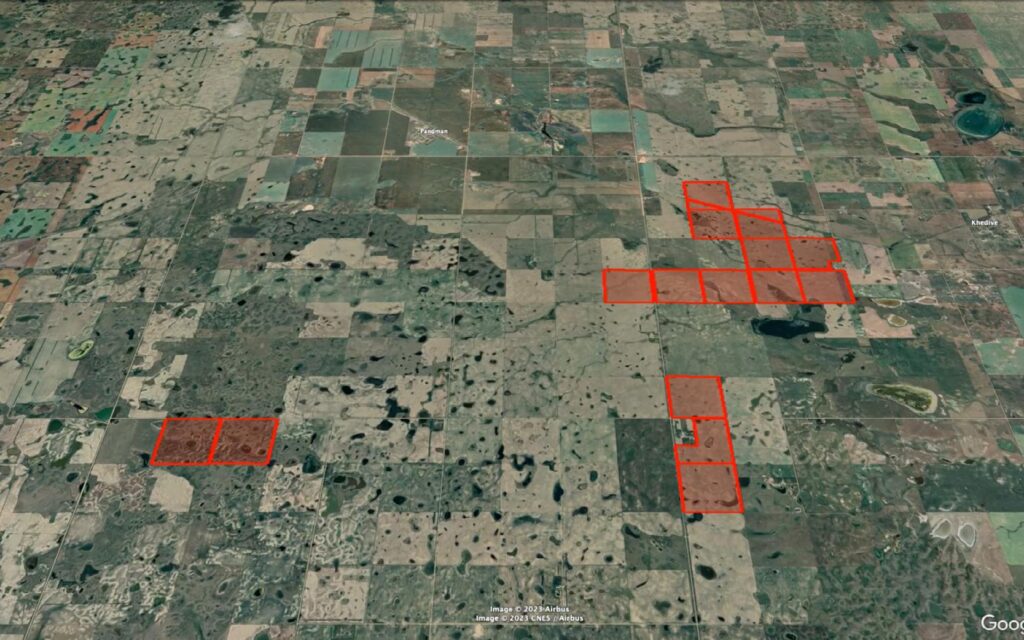 Contact Us Today!
Are you thinking of buying, selling, or investing in Saskatchewan or Manitoba farm and ranch land? Give us a call! Our family team is committed to providing an exceptional experience to sellers, buyers and investors of Saskatchewan & Manitoba agricultural properties
Call or email Harry, Justin or Devan today!
Harry: 306-530-8035    [email protected]
Justin: 306-530-4588    [email protected]
Devan: 306-530-4577    [email protected]
To view all of our listings, visit our main page. Also make sure to follow us on Facebook, Instagram, Twitter & YouTube for up to date information on all of our farm and ranch real estate opportunities.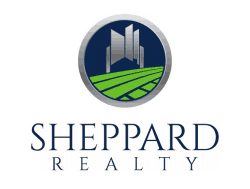 Let's meet.
We look forward to speaking with you, whether you're looking to buy or sell farmland in Saskatchewan

The trademarks MLS®, Multiple Listing Service® and associated logos are owned by the Canadian Real Estate Association and identify the quality of services provided by real estate professionals who are members of CREA. Used under license.