NEW LISTING – 2,498.17| Cleator Organic Farms
NEW LISTING – 2,498.17| Cleator Organic Farms 
Welcome to Cleator Organic Farms! We offer 16-quarter sections of land located in close proximity to each other, consisting of Black and Dark Gray soil. Our well-kept yard site is situated south of Wynyard, SK. 
The SCIC soil classes for these 16 quarters are as follows: 6 F, 8 G, 1 H, and 1 K, with a SAMA soil final rating of 61.03. SAMA indicates that there are 1,968 cultivated acres and 100 acres of native grass. 
This land provides good accessibility and is currently available for the 2024 crop season. 
Our yard site boasts an abundance of trees and is equipped with natural gas and 3-phase power. Additionally, there are two houses, 92,100 BU hopper bottom grain storage, a seed cleaning plant, a newer 30X50 building, a 4,240 sq ft building with a color sorter and flour mill, a truck scale, and open-sided machinery storage. 
At Cleator Organic Farms, we prioritize organic farming practices. The land, buildings, and bins are certified by Trans Canada Organic Certification Services (TCO). We have been implementing organic farming methods for 11 years. Our crop rotation includes Red Fife Wheat, Oats, Peas, and Buckwheat, with Alfalfa/Clover plow-down crops sowed every three years on average to restore nitrogen levels. 
The Wynyard area experiences a climate that is highly suitable for wheat, canola, and pea production. It is renowned for its favourable rainfall patterns. 
In terms of location, our land is conveniently situated between the cities of Yorkton, Saskatoon, Regina, and Melfort. Grain delivery options are readily available in the surrounding area. 
Some additional notable features of the property include a bank of solar panels connected to the grid, a 62-acre berry orchard, and all furniture and appliances included in the two houses. The sale also includes seed cleaning equipment, a color sorter, a flour mill, and leaf cutter bee farm equipment. 
There is potential for taking over a well-established organic farm and the opportunity to create a farm-to-fork operation. Moreover, there is an option to purchase a full line of farm equipment, which is not included in the listing price. 
For further details, please feel free to request additional information. 
https://sheppardrealty.ca/wynyard-farmland-sale/listing.sk933539-cleator-organic-farms-emerald-s0a-0g1.99528492/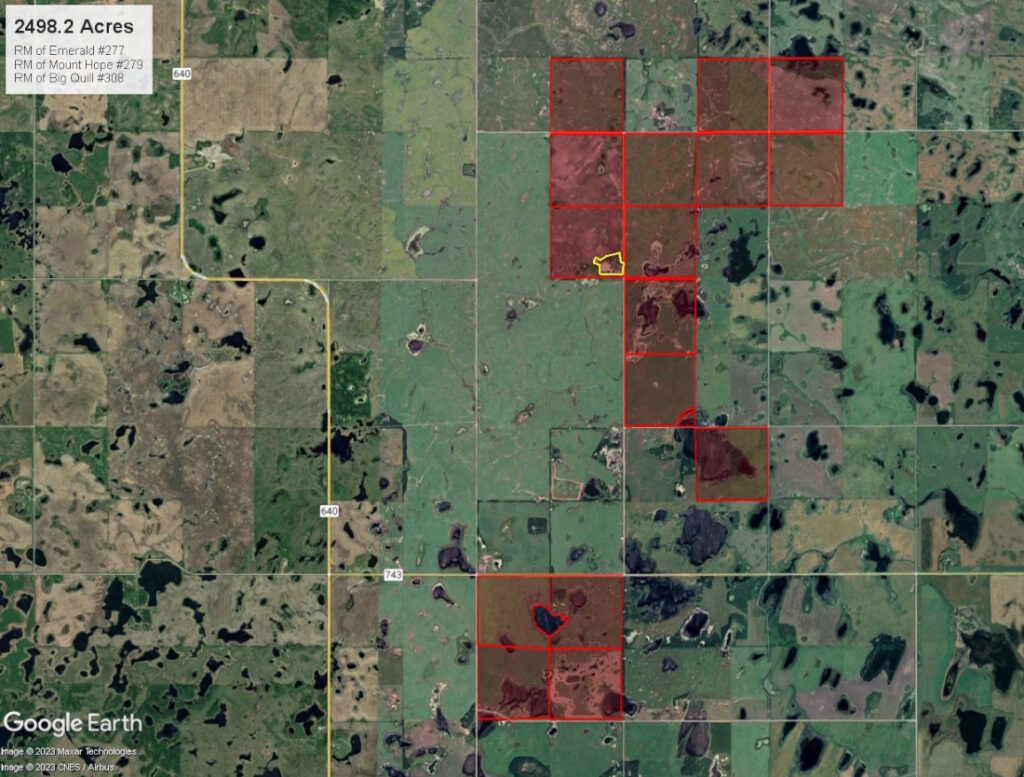 Contact Us Today!
Are you thinking of buying, selling, or investing in Saskatchewan or Manitoba farm and ranch land? Give us a call! Our family team is committed to providing an exceptional experience to sellers, buyers and investors of Saskatchewan & Manitoba agricultural properties
Call or email Harry, Justin or Devan today!
Harry: 306-530-8035    [email protected]
Justin: 306-530-4588    [email protected]
Devan: 306-530-4577    [email protected]
To view all of our listings, visit our main page. Also make sure to follow us on Facebook, Instagram, Twitter & YouTube for up to date information on all of our farm and ranch real estate opportunities.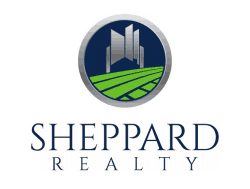 Let's meet.
We look forward to speaking with you, whether you're looking to buy or sell farmland in Saskatchewan

The trademarks MLS®, Multiple Listing Service® and associated logos are owned by the Canadian Real Estate Association and identify the quality of services provided by real estate professionals who are members of CREA. Used under license.