NEW LISTING! – 42 Quarters of Grain Land Near Chaplin, SK!
NEW LISTING! – 42 Quarters of Grain Land Near Chaplin, SK!
Opportunity to purchase a large grain farm complete with 42 mostly contiguous quarters, two yard sites (main yard and bin yard), grain & fertilizer storage, outbuildings and houses, with the option to buy a full line of modern equipment for a turnkey operation. 
The property is located conveniently just off of #1 Trans-Canada Highway Northeast of Chaplin, SK, which is just under 1 hour West of Moose Jaw, SK and about 1 hour East of Swift Current, SK. The land features great access and has been very well farmed by the Sellers.

The farm consists of 42 quarters of good quality mainly grain land with 5,429 SAMA cultivated acres and 5,674 Seller stated seeded acres (2022). There are also 615 acres of pasture with good fencing and water. The yard sites include 189,420 bushels of grain storage, 420 MT of fertilizer storage, a heated workshop, other outbuildings/infrastructure and two very well-kept homes which must be seen to truly appreciate the value. There is natural gas service in the main yard. There is an abundant water source from a high GPM producing well for household use located in the main yard site. There is a high GPM producing municipal well which is centrally located to the land base that the Seller uses for spraying with no charge to the user for the water. Common crops grown in the area are canola, durum wheat, hard red spring wheat, lentils, and chickpeas. 

There are 18 quarters of leased land that the Sellers are farming, and the Seller will make every effort to facilitate leases being assigned to the Buyer, but lease assignments are to be at the discretion of the landlords. The Seller's preference is to sell all the land as one package, however, Sellers will consider splitting the land into smaller blocks for Buyers interested in part, but not all of the land. 
Additional detailed information is available upon request regarding the land, yard sites with improvements, water well drillers reports, cropping/yield/chemical history, and the full lineup of machinery, trucks, and trailers (value of machinery is not included in the asking price). Visit Our Farm Listings
Contact Us Today!
Are you thinking of buying, selling, or investing in Saskatchewan or Manitoba farm and ranch land? Give us a call! Our family team is committed to providing an exceptional experience to sellers, buyers and investors of Saskatchewan & Manitoba agricultural properties
Call or email Harry, Justin or Devan today!
Harry: 306-530-8035    [email protected]
Justin: 306-530-4588    [email protected]
Devan: 306-530-4577    [email protected]
To view all of our listings, visit our main page. Also make sure to follow us on Facebook, Instagram, Twitter & YouTube for up to date information on all of our farm and ranch real estate opportunities.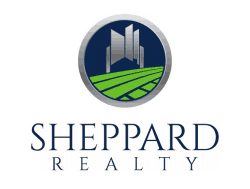 Let's meet.
We look forward to speaking with you, whether you're looking to buy or sell farmland in Saskatchewan

The trademarks MLS®, Multiple Listing Service® and associated logos are owned by the Canadian Real Estate Association and identify the quality of services provided by real estate professionals who are members of CREA. Used under license.